Things to Consider Before Installing a Hot Tub
Right around this time of year people start to wonder if they should add a hot tub to their property. They're great for entertaining, relaxing, and allow you to enjoy your landscape even during the cold winter! However, there are some things you'll want to take into consideration before you make the investment. Keep reading this article to learn some questions you should ask yourself when deciding whether or not to get a hot tub.
Ask yourself: How often will I use it?
One of the most important things to consider before buying a hot tub is how much you'll use it. Hot tubs are not cheap, so you want to make sure you're going to use it enough to make it worth your while. If you're confident you'll use it enough to make it worth the investment, you're on the right track.
If you're still not sure, you should try asking around to your friends and family members who have one. Ask them how often they use it, if they're glad they got it, and what their recommendations are. This will help you be sure you're making a good purchase. When thinking about how often you'll use it, you also want to consider specific features you want your hot tub to have that will make it more usable throughout the year. Maybe you want it to be kid-friendly, or maybe you want it to have a massage feature. Getting a tub with the right features will help you get one that you'll use often.
Ask yourself: Do I have a good spot for it?
Something a lot of people fail to consider when purchasing a hot tub is whether or not they have a good spot to put it. You may think you have a perfect spot in your backyard, but when it gets delivered, you might find that the area is too small. Look at the dimensions of the particular hot tub you're interested in getting, and use chalk or small objects to mark out the size. You will want to make sure you have extra room around the tub as well to make sure you can get in and out of it easily, and that you can have access to any areas that need maintenance throughout the year.
Ask yourself: Do I have a good idea of what it will take to maintain it?
Don't fall into the trap of only considering the lump-sum cost of purchasing the hot tub when setting a budget. The actual hot tub is definitely the biggest cost, but you also need to think about installation fees, delivery fees, and cleaning/maintenance. Delivery can be pricey and depends a lot on the company you're buying the tub from. Make sure to get a good estimate of these costs before you see if it's in your budget. According to swimuniversity.com, you should expect to pay around $20 a month for cleaning and testing supplies. Make sure you're aware of proper maintenance methods to make sure you avoid repair costs in the future.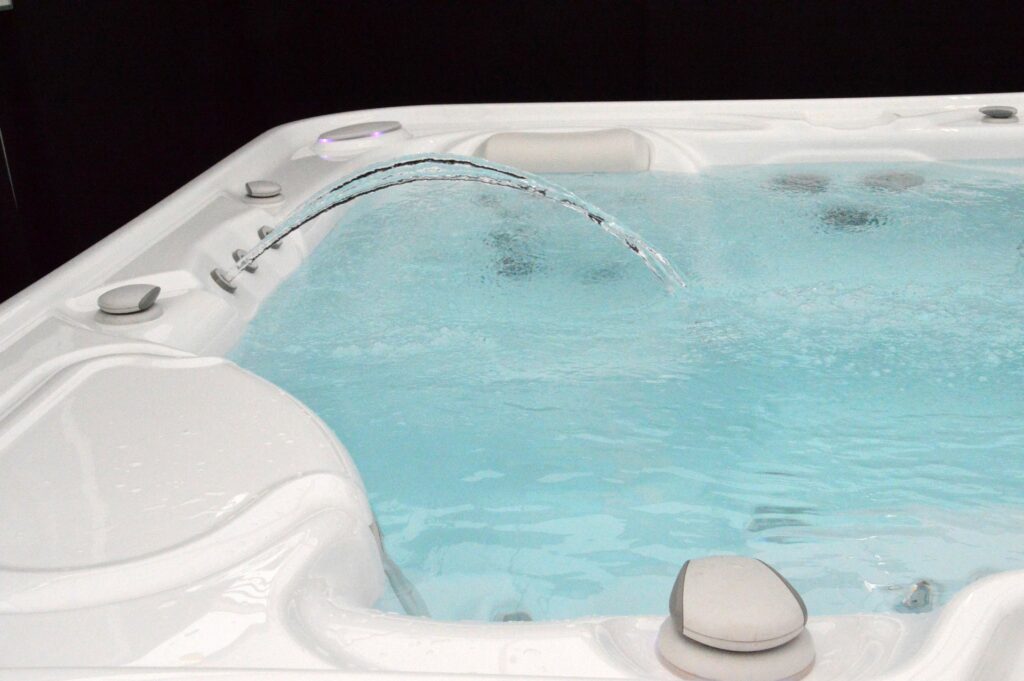 Ask yourself: Have I researched hot tubs enough to know what the different kinds are?
Not all hot tubs are created equal! Some are family-friendly, some are great entertaining and parties, some are compatible with pools, some are made for relaxing, some are salt-water, some are meant to go in the ground, some are not. Be sure you know exactly what you want before you purchase! Make a list of "must-haves" that you absolutely need, and a list of "would-likes" that you don't necessarily need but would be nice. Make sure your hot tub is compatible with your needs and expectations.
Ask yourself: Have I considered complimentary items I'll need to buy?
Hot tubs usually have other items associated with them that are necessary for optimal use. For example, you might need to get small stairs for the sides to get in or a cover that can handle the weather in your area. Have you factored these things into your budget? Have you checked to see what features your tub already comes with? Be sure to keep this in mind. You may also want to get other, less-practical, complimentary items like floating food trays or an outdoor TV.
Ask yourself: Is the hot tub market inflated right now? What is the wait time like?
Finally, you'll want to do some research to see if it's the right time of year to buy a hot tub. Sometimes in the winter, when many people are interested in getting a hot tub, prices can be higher than normal. In fact, sometimes there are waiting lists because there are none in stock. Sometimes it's a good time of year to buy, and sometimes it's better just to wait. Call around to several stores and get some bids before deciding if it's the right time.
We hope this information is helpful to you when you're deciding whether or not to buy a hot tub. Feel free to contact our landscaping and hot-tub professionals with any questions!