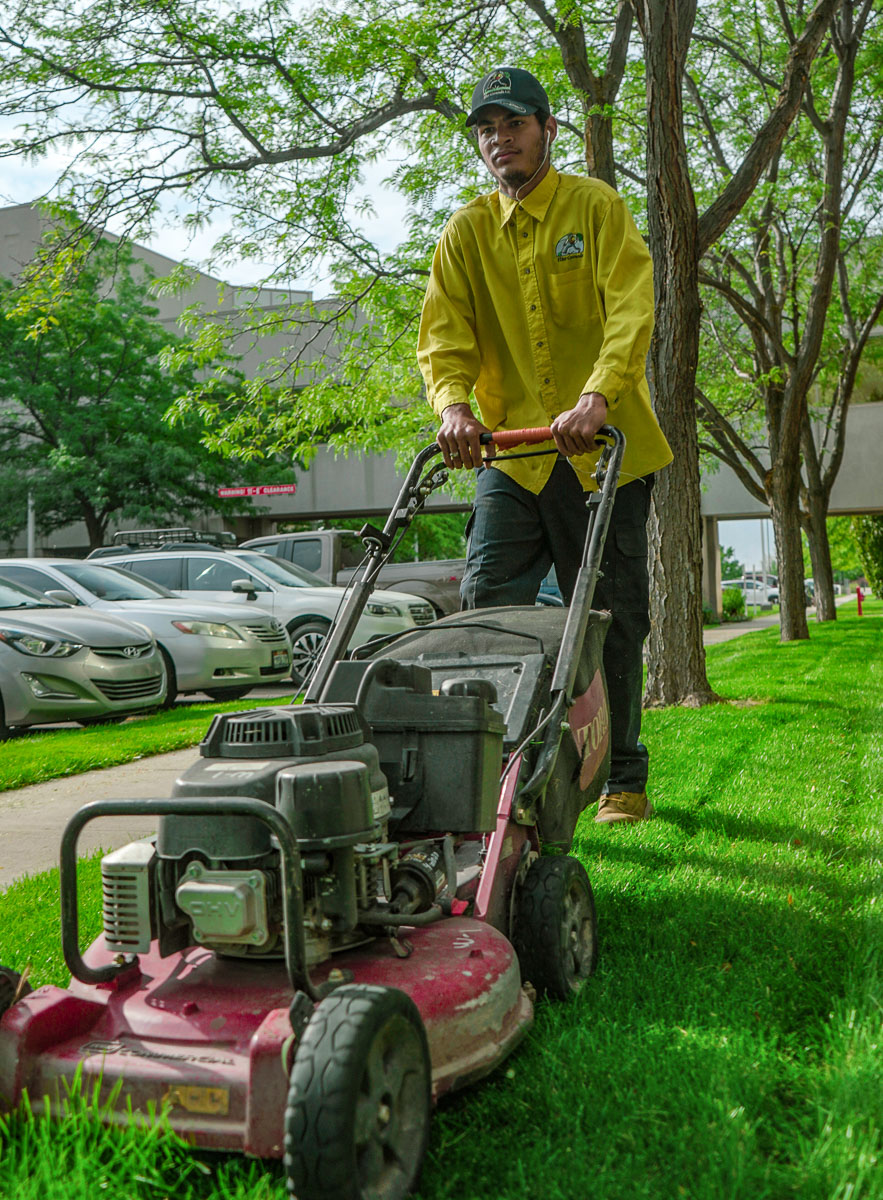 Because your image is everything
Why take any chances? Experience and reputation matter.
It all started back in 1976 when Verel Ashby, the father of Elite Grounds founder and president, Kris Ashby, wanted to provide his boys with a way to save some money for post-graduation while instilling the values of hard work and perseverance.
A college administrator at Brigham Young University, Verel looked around Utah County and noticed that hardly any landscape maintenance companies existed. With just a couple of lawnmowers and his eager boys, they set out to change that.
By 1978, Verel founded Lawn & Yardworks, with his kids as his first employees. Kris recalls being picked up right after school or getting up at 5 am on the weekends to go mow, weed or prune the few residential homes they started out servicing.
Just a few years later, Kris bought the company from his father with the vision of greatly expanding the company, while maintaining the same family values and ethics that had allowed it to succeed in the first place. In 2003, the company rebranded as Elite, for a distinct purpose.
"When we formed Elite, we wanted it to be something different. Elite is more than just a name. It's what our employees strive for, and what we strive for with our customers and clients." — Kris Ashby, Owner of Elite Grounds.
Elite prides itself on being different from other landscape maintenance companies, a cut above the rest. Whether its employees hired, equipment used or service provided everything must be top-notch. As Kris says, "we sell peace of mind to the customer."
At Elite Grounds, we treat customers like family. We aren't happy until you are happy. Elite Grounds is a referral-based company and prides itself on customer service and retention. In fact, 95 percent of our customers are return clients, who ask to renew agreements for 3-4 years at a time.
THE ELITE PROMISE TO YOU:
RESIDENTIAL
High End Residential
HOAs
Multi-Family Homes
Apartment Complexes
COMMERCIAL
Office and Industrial
Retail
Hospitality
Medical
Municipal & Recreation